Do you want to see the results of your company at a glance? Including but not limited to the performance of your business targets and your teams? With an online dashboard, you can do just that, anytime, anywhere. We are i-spark, data experts. We build custom-style dashboards, according to your wishes and requirements.
We install Klipfolio dashboards, as one of the twenty world-wide operating Klipfolio Certified Partners. In addition to our expertise of Klipfolio, we can also advise you on Google Analytics and Google Tag Manager. We know the exact position of Klipfolio in the greater context of business intelligence.
It is an added value i-spark is proud of and ready to offer. Often, we are the 'go to person' for agencies or companies that do not succeed themselves.
One condition for making a great dashboard is the right configuration of Google Analytics and Google Tag Manager. Got everything setup alright? Great! But if you could use some help, then please let us advise you about the right configurations of your accounts.
Not looking for a dashboard but just want help with your Google Analytics and/or Google Tag Manager? We've got you covered!
Get in touch with us for a quote.

Save time
No more visits to various sources for results: all in one glance.
A report once a month? Obsolete! Results on-line, live.
New colleague? In a minimum of time they go with the flow.

Quality
A dashboard, once installed, will function forever more.
Everybody uses the same source, thus creating consensus within your company.

Focus
Save time for the more important things in your life.
One glance is sufficient to assess what is going well and what needs attention.
Correct overview and therefor maximum control of your business.
Examples
Relatieplanet
Fast
Transparent
Reliable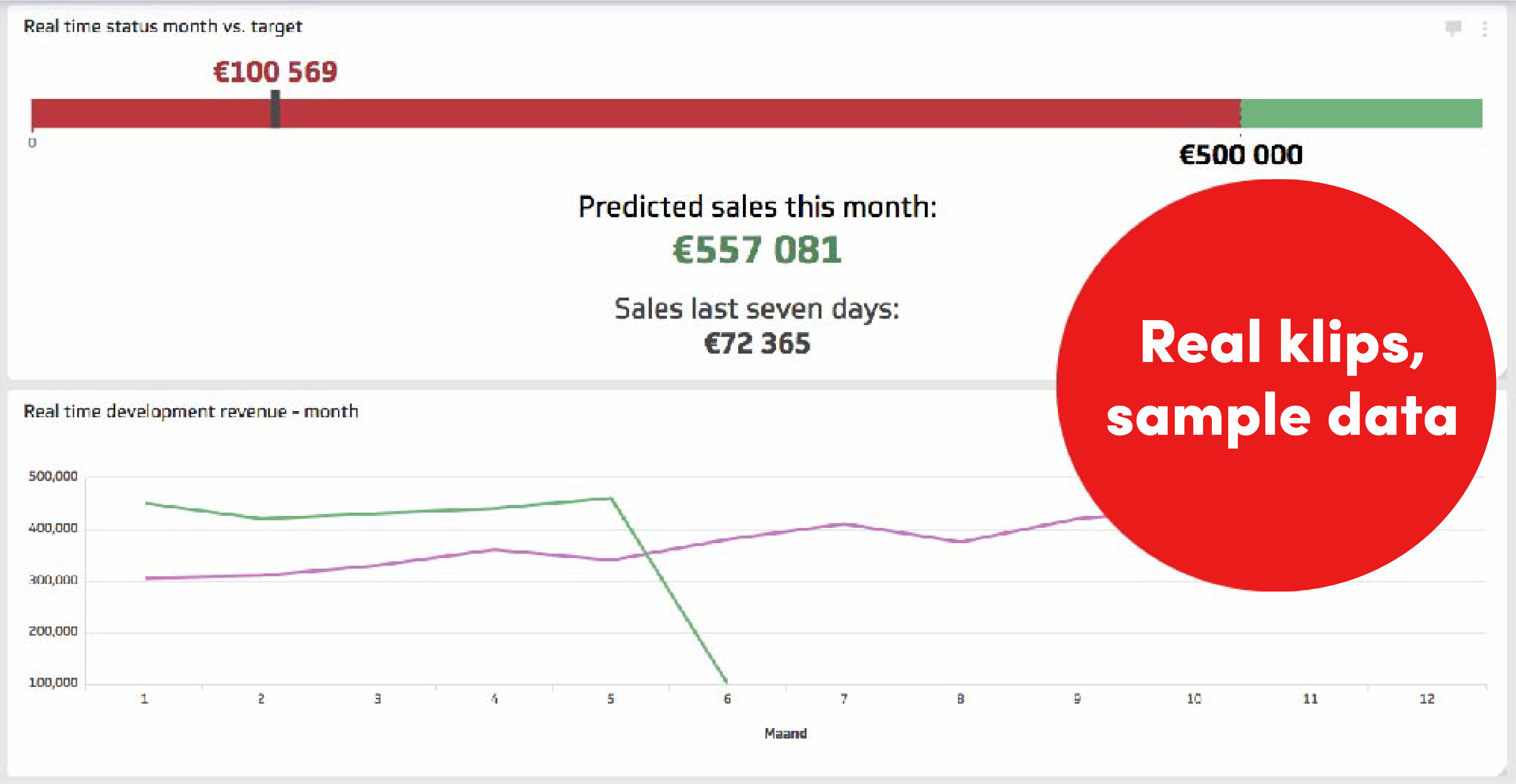 i-spark has built a transparent dashboard for our company Relatieplanet. It's great to have everything in the same place. Working with i-spark has been an absolute joy. They are critical thinkers and know Klipfolio in and out.
Erik van der Veen
Relatieplanet
Store Support
Results
Progress
Monitoring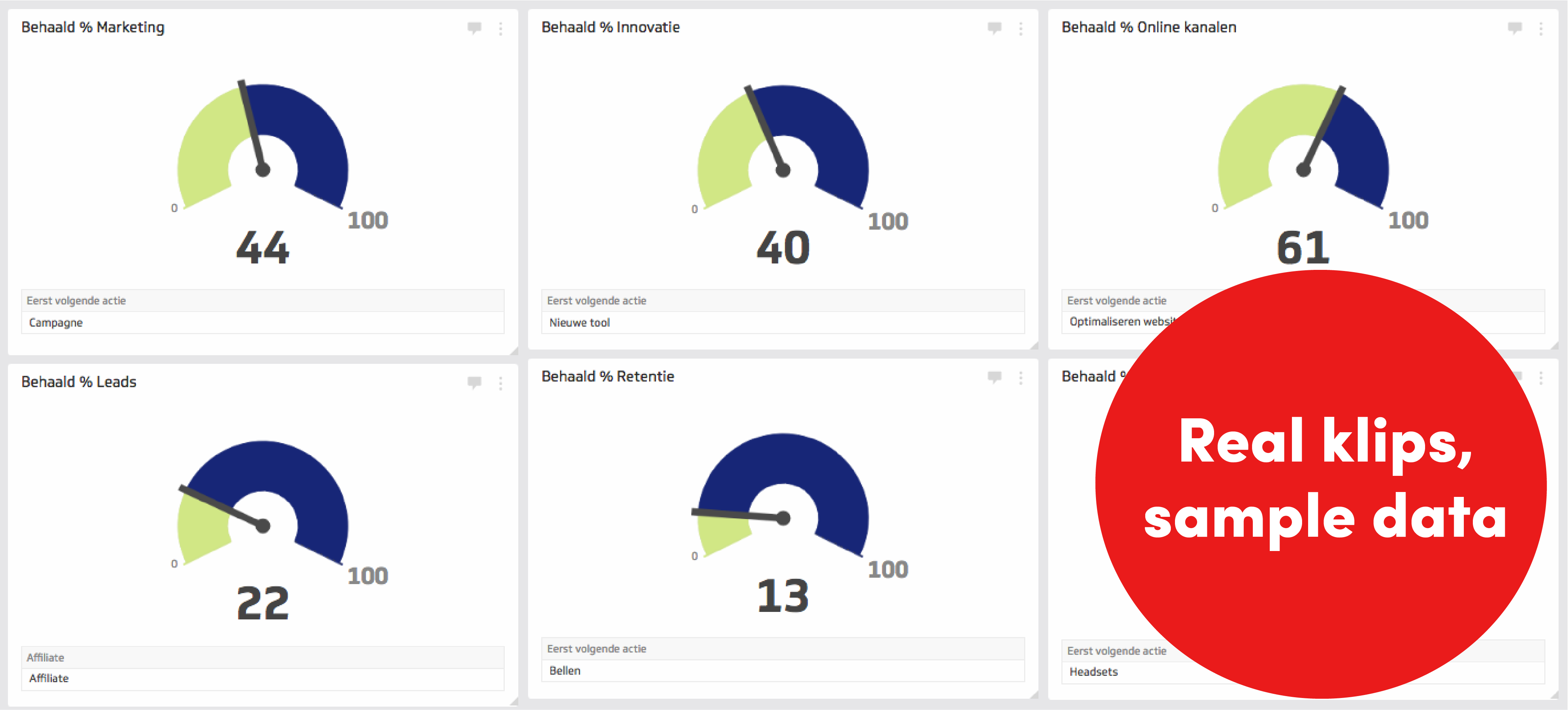 Tamara has built a beautiful and useful dashboard. For me it's the perfect tool to monitor the progress, results and key performance indicators of all functional areas of our company. Furthermore, Tamara is a lady who's extremely knowledgeable and knows how to share her knowledge with the dashboards users within our organization.
Arjen van Hijum
Store Support
Drents Archief
Reliable
Customer friendly
Up to date
When I was looking for a Klipfolio specialist to make our dashboard, I ran into Tamara. Right from the start, it was clear that Tamara could help us achieve our goals. Working with Tamara is fast, efficient and transparent. She knows how to express difficult formulas in clear language, is up to speed with all developments going on at Google Analytics, knows everything about social media tools and knows every single thing there is to know about Klipfolio. And if there's something she doesn't know, she makes sure she finds out very fast. I think i-spark is a very reliable, customer friendly company that I love working together with.
Karlijn Donders
Drents Archief
i-spark uses different discounts for different companies. Click the discount that applies to you and see what our hourly rate will be for you. Are all discounts applyable to you? Then your discounts get stacked, so the formula will be 120 * 0,75 * 0,9 * 0,9. In this particular case, our hourly rate will be €72,90.
Flexibility: 25% discount
We work from a remote location. That gives you a 25% discount!
Charities and startups: 10% discount
Are you part of a charity or startup? Then we're glad to give you a 10% discount.
Returning customers: 10% discount
Loyalty pays off. Returning customers get a 10% discount.
Hourly rate after discounts:
A light dashboard is produced between 1 and 2 days, a moderate version 2 to 4 days and a heavy type 4 to 6 days, and sometimes more. Read more about it on our 'How we work page'.
Our
blogs
Because we like to keep you informed
Would you like to know how using dashboards can improve your business? Do you want to know what discount you're going to get? Do you have a different question or remark? Send us an email at hallo@i-spark.nl or use the form below. You can also call us at +316 24 68 84 09.