The Target
The target of this order was to develop a clear dashboard showing the results of Moodindicator real-time in an insightful manner. Before the dashboard solution, an employee of Moodindicator had to collect the data, interpret the same and manually draw various graphs in order to report to the client. Of course, a lot of time was involved and it was less accurate because of the manual disclosure of data. With the dashboards we saved Moodindicator a lot of time and made their clients very happy with real-time insights instead of insights in the results after a number of weeks.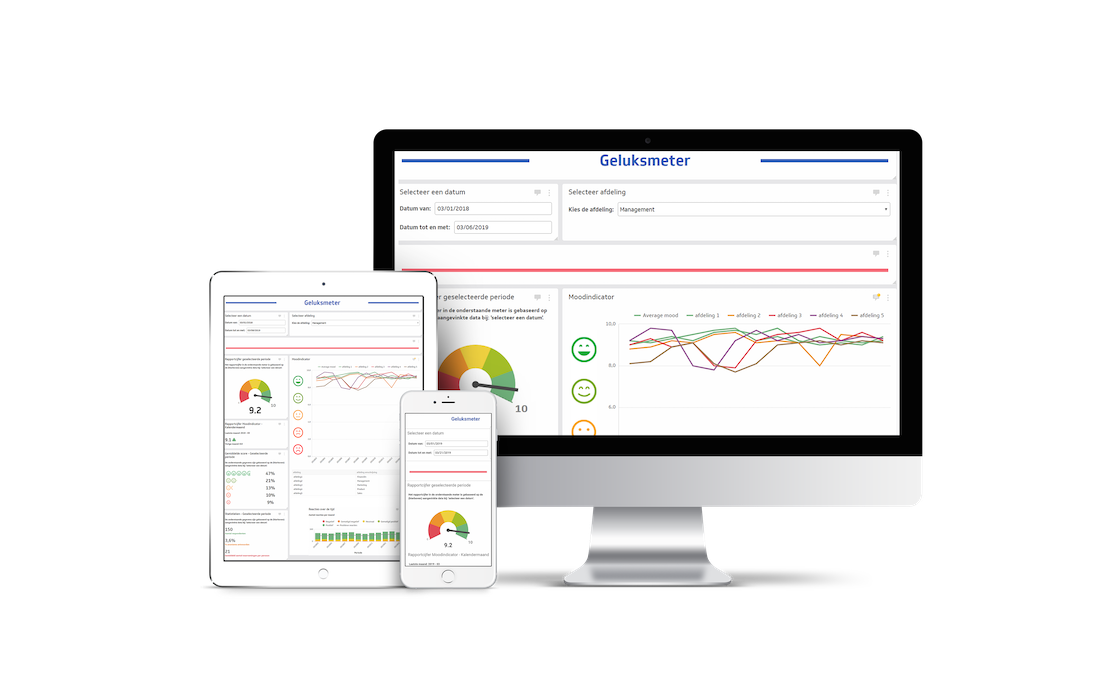 Services
We used Data Analysis, Data Engineering and Data Visualization for the development of dashboards made for Moodindicator.
Do you have a data related question and would you like to get acquainted? We would really like that! Give us a call or drop an email!